Review the 2003China International Weighing Instrument Exhibition
---
The InterWEIGHING2003 on 01-03 Nov., 2003 at Shanghai was a resounding success. Below let's review the exhibition with some pictures ......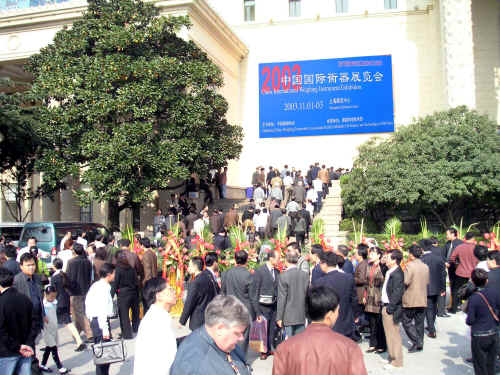 visitors came from all over the world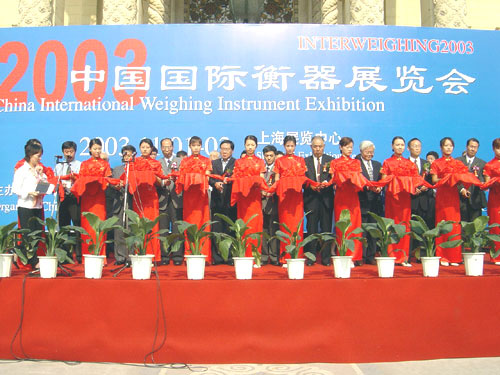 The guests of honor cut the ribbon for the opening ceremony of the Interweighing2003
Mr. Liu XiaoHua, secretary general of CWIA, chaired the opening ceremony

Mr.Cao Liping, Vice President of CWIA, delivered the opening address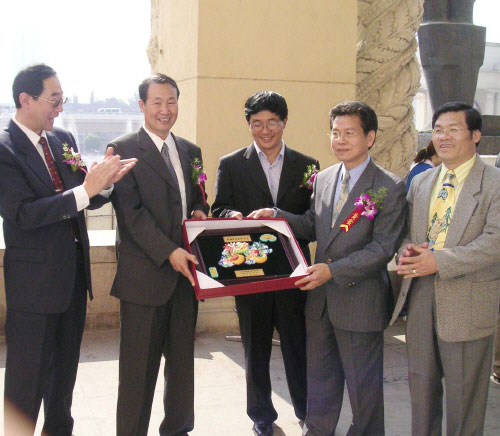 Mr. Huang Jinsheng, director general of Taibei Weighing Measurement Commercial Association presented the gift to Mr. Zhang Jingyao, director general of China Weighing Instrument Association for the 20th anniversary of CWIA.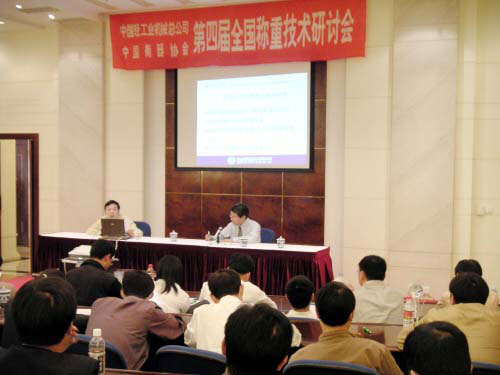 During the period of the exhibition, the Fourth National Weighing Technology Thesis Publishing Meeting and News Release Meeting for New Technologies and New Products of Weighing Instruments were held simultaneously.
Homepage

Exhibitors List
The Exhibition Hall of INTERWEIGHING2003