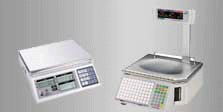 Organizer: China Weighing Instrument Association
Homepage

If you are requested an invitation letter from the organizer of InterWeighing2017 by the Chinese Embassy/ Consulate/Visa Office in your country for applying the visa, please finish the following step1 to step3.
Step 1: Download the Invitation Letter Application Form
Step 2: Fill out the Form completely
Step 3: Email the Form to liushuo@weighment.com
Note:
The organizer reserves rights on whether to send the invitation letter.
The invitation letter from the organizer can not ensure your success on visa application.
January 28, 2017 is the traditional Chinese festival ------ Chinese New Year, we will have a holiday from Jan. 27 to Feb. 5, 2017.
If the invitation letter is not necessary for applying your visa, click here to return.
---
Copyright © China Weighing Instrument Association